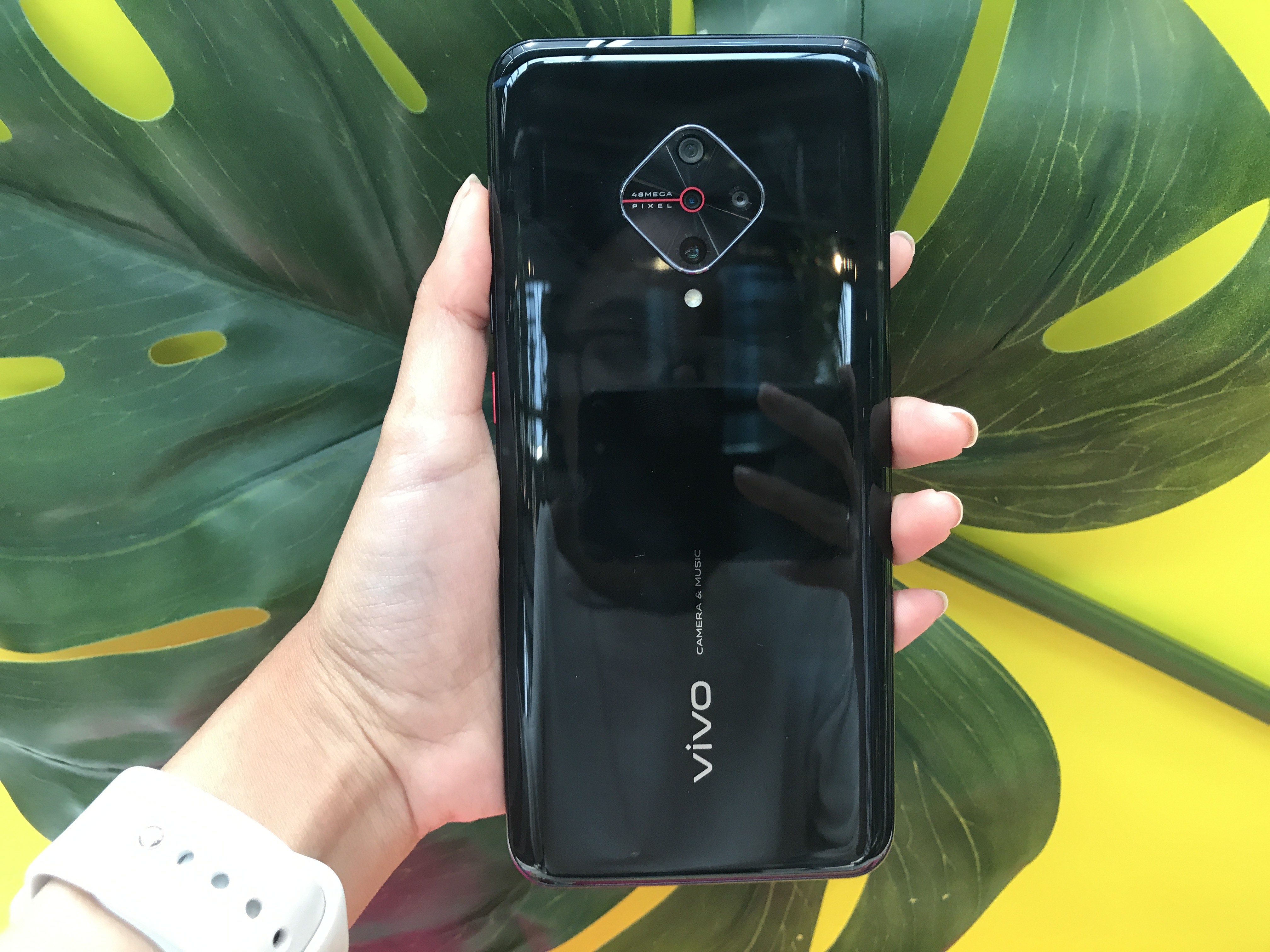 Now Vivo S1 Pro comes with new specifications and designs, Vivo also includes the phrase Camera & Music in its casing. Like wanting to emphasize that these two things are the main features of the presence of the Vivo S1 Pro.
Camera and Music (or audio) are indeed features that are widely used by users in any segmentation. Or maybe the writing of the phrase is just to give a crowded effect so that the display is not very lonely. This has also been done by other brands by including the tagline "designed by".
Apart from that, there is nothing else interesting about this phone. The water drop-style front camera design is certainly familiar and even tends to be outdated. The location and arrangement of the function and feature keys on the right and left sides of the cellphone are also standard. While the charging port, audio to speakers can be found on the top and bottom sides.
If you have read a review about Vivo S1, then you will not find a difference in discussing the display. Vivo S1 Pro is still equipped with a 6.38-inch screen that already uses a Super AMOLED quality screen. What I believe is one of the best models present in mobile display technology.
The color capabilities that can be accommodated in super AMOLED technology are indeed capable, reaching 16 million colors. A very wide range, plus the resolution reaches full HD 1080 x 2340 pixels at a ratio of 19.5: 9 so that it is capable of producing relatively sharp color visualizations on mobile screens.
This similarity is also felt in the calculation of the screen-to-body ratio of the cellphone, which is 83.4%. So that those of you who have used or have used Vivo S1, will not feel the sensation of having new things when using Vivo S1 Pro in terms of the experience of looking at the screen. This is also inseparable from the relatively same dimensions of the cellphone (159.3 x 75.2 x 8.7 mm). The Vivo S1 Pro weighs 186.7 grams, which in turn has a different effect on holding this cellphone.
With this Vivo, S1 Pro is categorized as a classy smartphone, and this phone was not long before launching fans of smartphones with the latest technology flocking to buy the new series from Vivo.